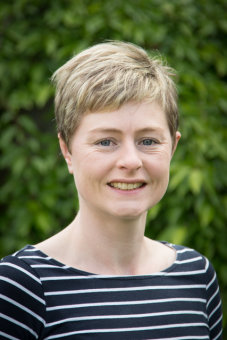 Hello, I'm Marcia and I'm a wife and photographer with a passion for working with children. I feel very lucky to be doing something I love and feel honoured to share your special moments and create special memories that you will treasure forever. I have a natural ability for getting on with people of all ages and from all backgrounds, having worked with children and families for nearly 20 years.
I grew up in Norwich and had a camera for as long as I can remember, using it throughout my childhood to take photographs of special events and family holidays. When I was sixteen I wanted to take photography as a GCSE but couldn't afford the £30.00 it was going to cost to buy the right kind of camera. So I kept with my compact camera, taking it with me to university in Coventry where I trained as an Occupational Therapist. I moved to Birmingham and after a year working in Birmingham took a post in Coventry working with children in the community. This was a natural progression for me having worked with young children during my teenage years in the Girl Guiding Movement.
When I moved to London in 2001 I again looked into studying photography but I was having such a good time catching up with old friends and enjoying playing music with Bushey Symphony Orchestra's cello section that I never got round to it.
In 2010 I married John and we took our honeymoon in Australia in early 2011. The day before this special holiday, John told me that our local camera shop had some good deals on digital SLR cameras. I promptly went in and came out an hour later having kitted myself out with a new camera and a few start-up accessories!! That was the start of an obsession that hasn't dwindled! I enrolled for some training and have continued to enjoy developing my creative and professional skills since, completing a number of short and long courses covering technical, creative and professional aspects of photography. In 2014 I launched my professional career in photography, specialising in child and family photography, and more recently newborn baby photography. I continue to work part time as an Occupational Therapist in the NHS with children with special needs and disabilities.
My professional photography and related interests take up a large part of my life. When I'm not doing shoots, I'm developing my skills through attending workshops and training, visiting exhibitions and completing personal projects. Aside from photography, I enjoy gardening, particularly in the spring and summer months when I like to grow my own vegetables. In the past we have kept chickens, which were immense fun, not to mention the amazing eggs. John and I like to get back to Norwich and the Norfolk coast from time to time and enjoy spending time in our lovely home in Beckenham, Kent.
If you like what you see in my portfolio you're going to love your photos and I hope that in having read about me and my background, interests and skills, you have decided that I am the photographer for you and your family. You can contact me by
email
,
telephone
or by completing the
contact form
. I look forward to hearing from you.
Marcia